About Ceramics
Kitty Keller Designs is excited to bring these beautiful hand-painted ceramic ornaments to our customers. These ornaments feature original artwork created by Kitty Keller that is then hand painted on each ornament.Created in Italy by highly trained artisans, the process includes these steps:
Each blank ceramic ornament is created by hand
The design is drawn freehand on the blank ceramic ornament shape with a graphite pencil. The ornament is then painted with ceramic colors using a brush.
The ornaments are then immersed in a crystalline solution to create the glossy surface and then fired at 920 °C
After the initial firing, each ornament cools completely before moving to the next step. Pure gold accents are then applied to the design. Upon completion of this step, the ornaments will be fired again at 720°
The finished ceramic ornament is the result of careful and delicate processing by trained artisans creating a treasure that will last a lifetime. Due to the high firing, each brush stroke and color nuance are loaded with chromatic thicknesses and transparencies that characterize the hand-painting of each individual piece.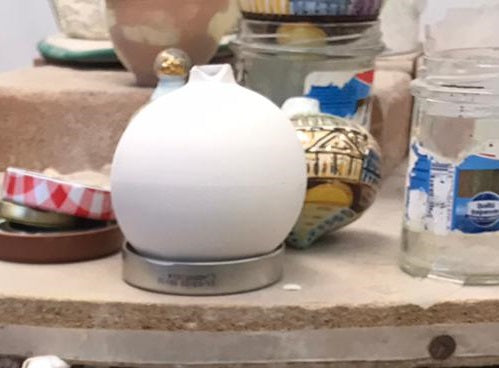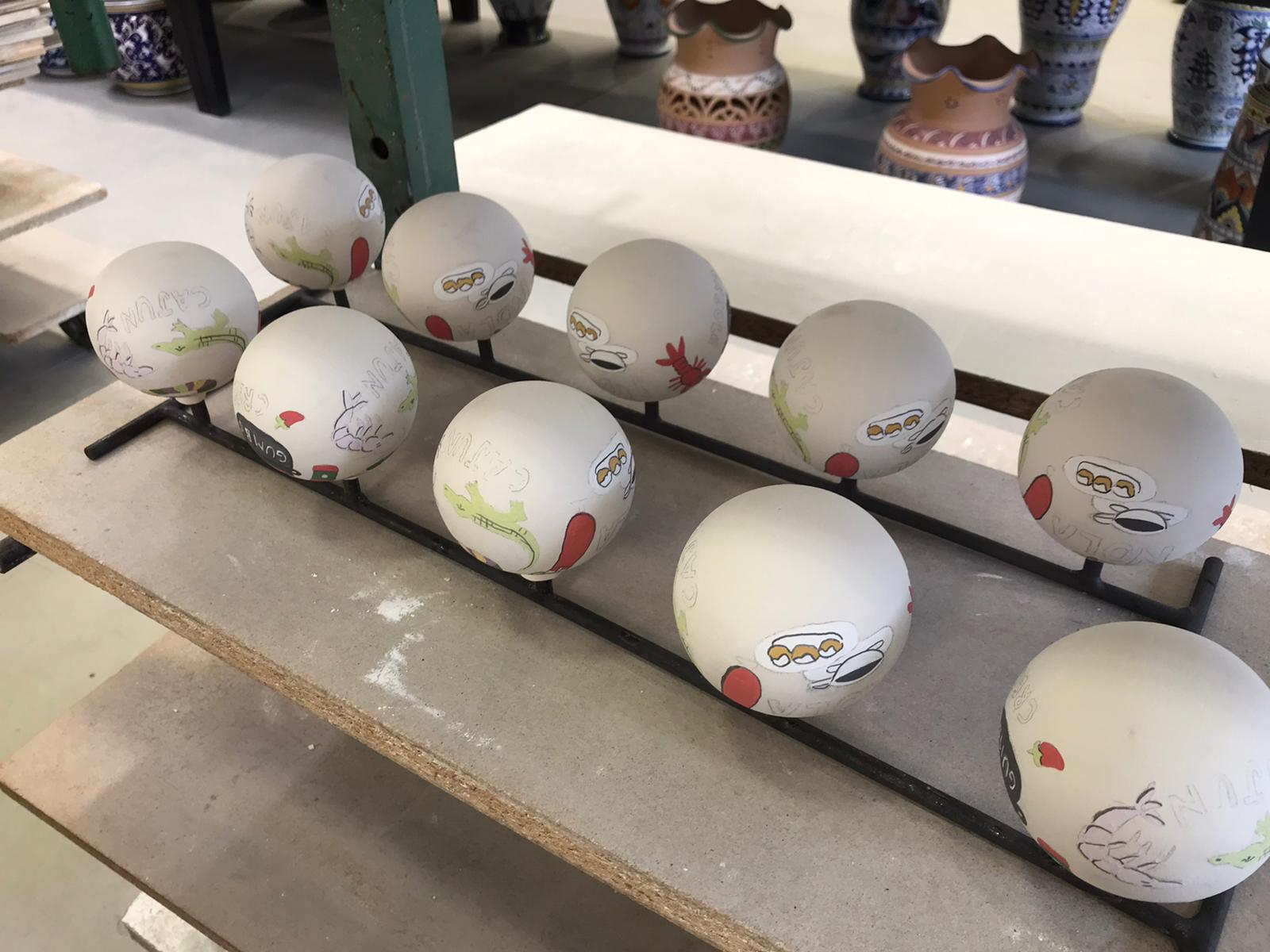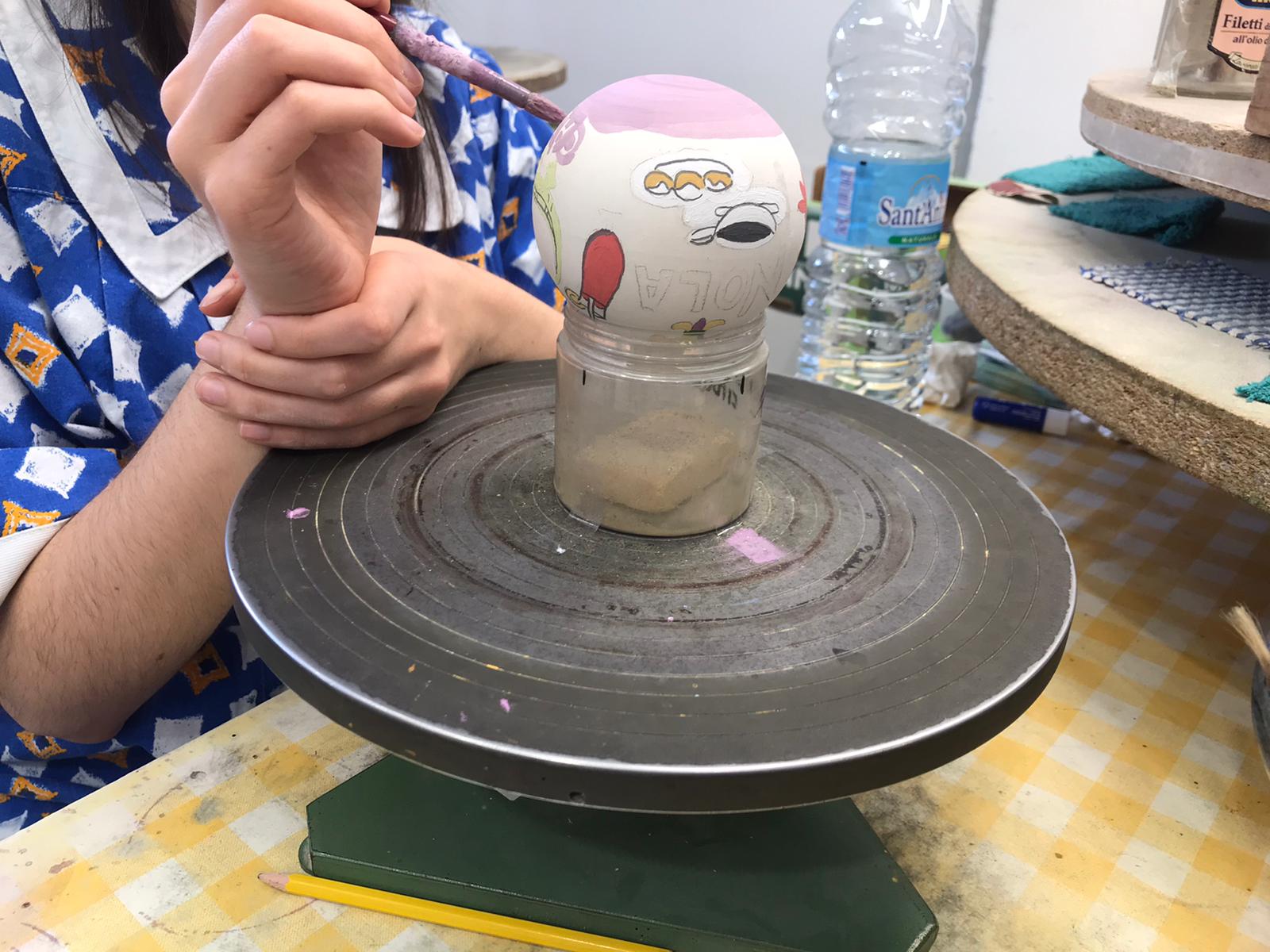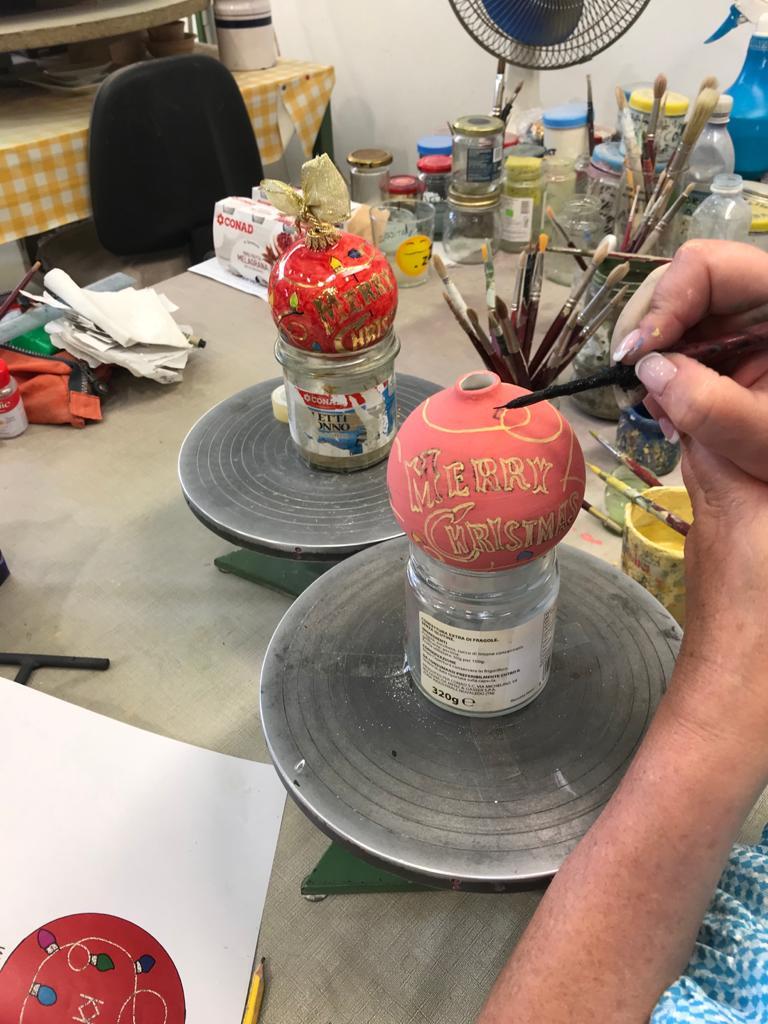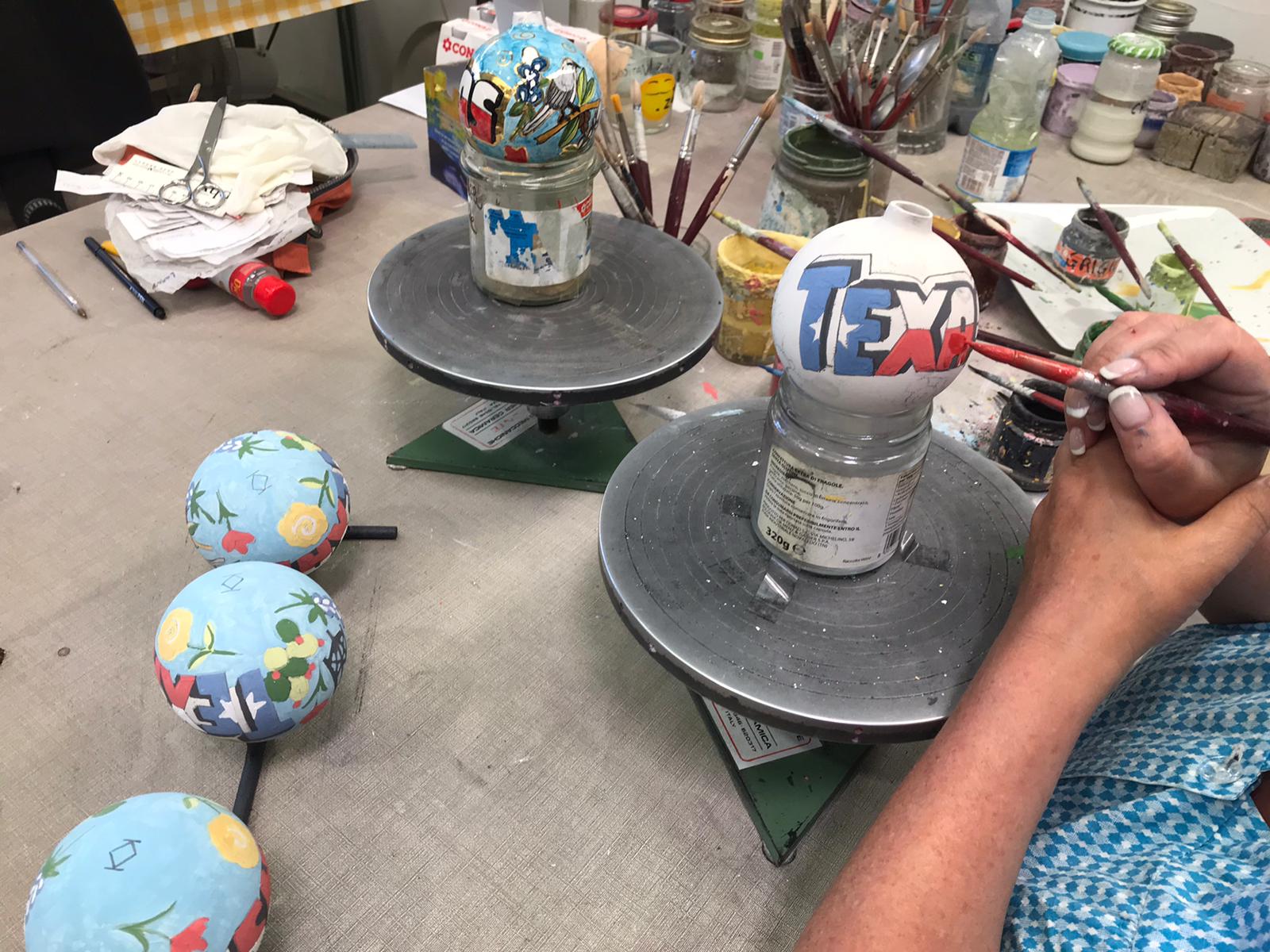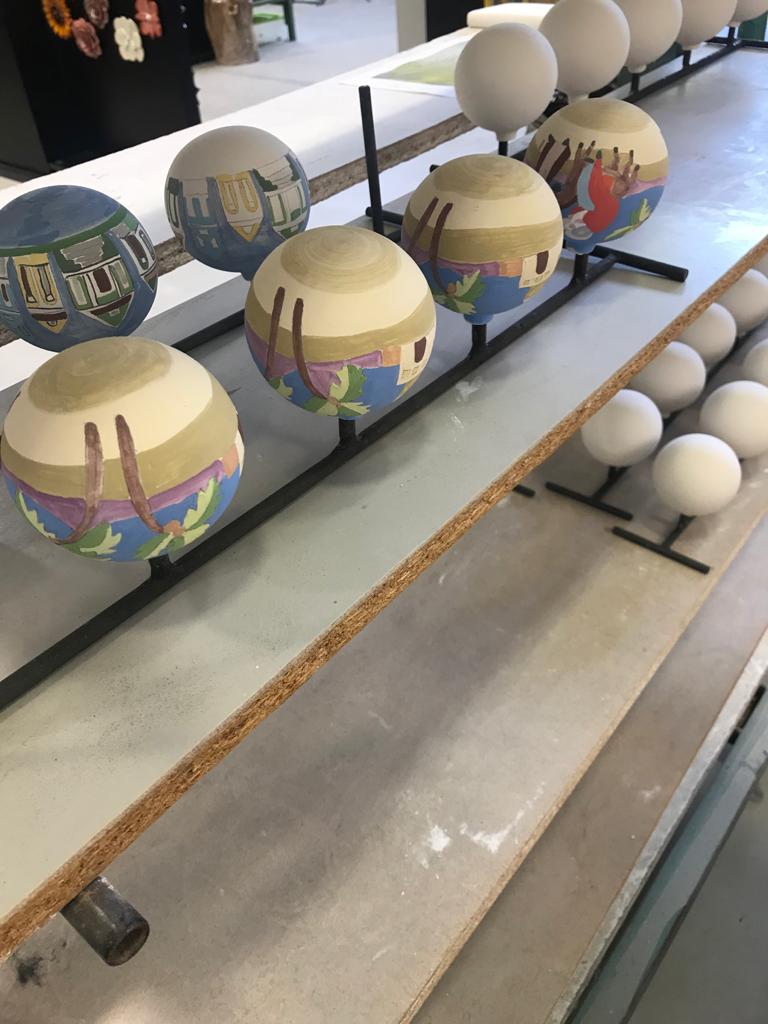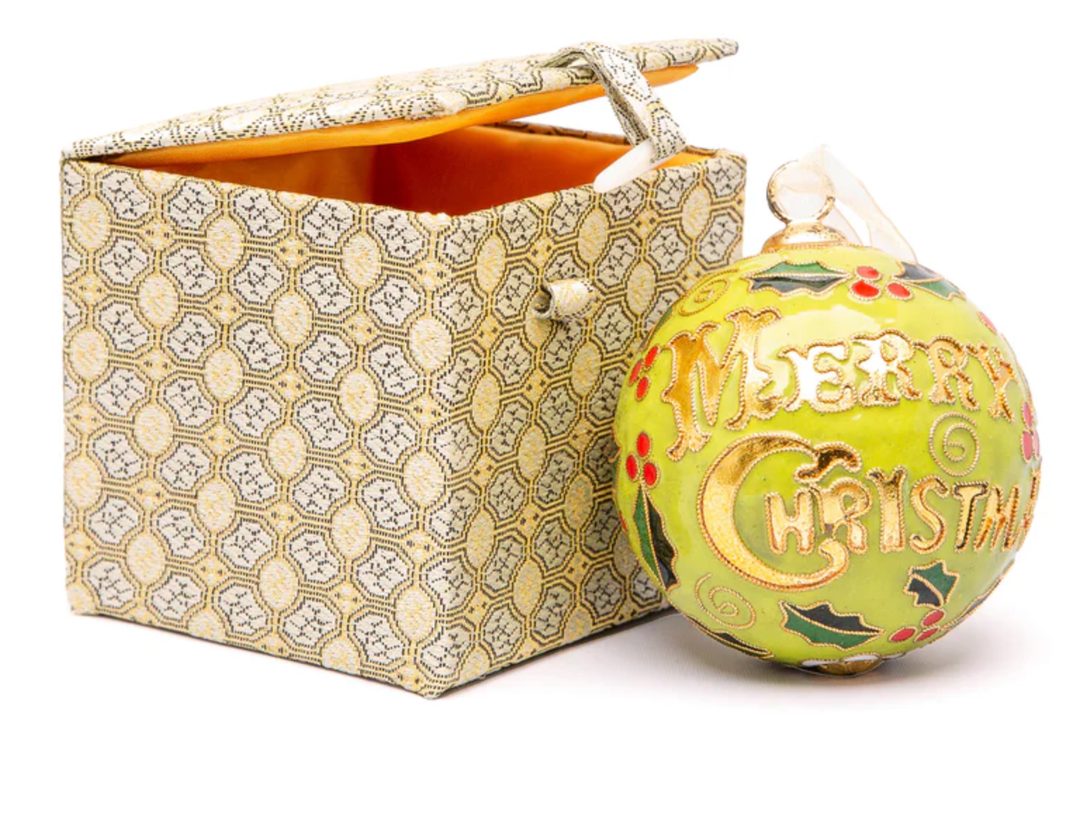 Ornament Care & Storage
Preserve your precious memories using these tips:
– Store your ornament in the original or similarly protective container; the hanger should face up toward the corner to avoid damage
– Our glass ornaments can shatter if dropped on a hard surface; please handle with care.
– Avoid pulling the ornament out of its package by the hanger or ribbon.
Interested in Wholesale Custom Design?
Begin carrying our exceptional line of ornaments in your store. Contact us for current pricing, minimums, and stock available to ship. Custom ornament design is also available. Let us use our decades of experience in creating a beautiful ornament design that is exclusive to you. Begin the Tradition! Email us for more information.
EMAIL US NOW